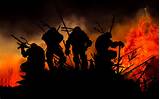 MIRAGE STUDIOS IN THE MEDIA
Mirage Studios is an independent American comic book company founded in 1983 by Kevin Eastman and Peter Laird, based in Northampton, Massachusetts and best known for the Teenage Mutant Ninja Turtles comic book series.
Teenage Muntant Ninja Turtles in the media
Edit
Here you will be able to see the TMNT in there media appearances.
Usagi Yojimbo in the media
Edit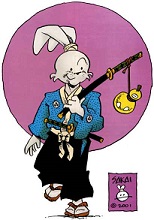 Here you will be able to see Usago Yojimbo in his medai appearances.
USAGI YOJIMBO IN THE MEDIA
TEENAGE MUTANT NINJA TURTLES 1987
TEENAGE MUTANT NUNJA TURTLES 2007
SPACE USAGI
Southwark Playhouse's Stewart Melton: Usagi Yojimbo
Ad blocker interference detected!
Wikia is a free-to-use site that makes money from advertising. We have a modified experience for viewers using ad blockers

Wikia is not accessible if you've made further modifications. Remove the custom ad blocker rule(s) and the page will load as expected.