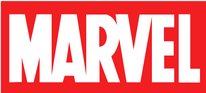 Formerly known by names including "Atlas" and "Timely", Marvel Entertainment is the publisher of comic books featuring iconic characters and teams such as the Fantastic Four, Spider-Man, the Avengers, the X-Men, Iron Man, the Hulk, Thor, Captain America and Daredevil. Currently owned by The Walt Disney Company, Marvel is one of the "Big Two" comic publishers along with DC Comics.
MARVEL CINEMATIC MULTIVERSE
Edit
Here you will be able to launch straight into the many universes of the Marvel Cinematic Multiverse:
Here you will find all Marvel Comics media.
Ad blocker interference detected!
Wikia is a free-to-use site that makes money from advertising. We have a modified experience for viewers using ad blockers

Wikia is not accessible if you've made further modifications. Remove the custom ad blocker rule(s) and the page will load as expected.