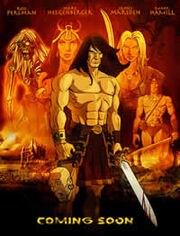 Conan: Red Nails is an animated feature film based on the novella by Robert E. Howard first published in Weird Tales 28 1-3 (July, August/September, October 1936), and is currently in production with a scheduled release date of 2008.
WHAT WE KNOW:
Edit
An animated feature based on this story, Conan: Red Nails, is currently in production. Actor Ron Perlman will provide the voice of Conan. Tolkemec is voiced by Mark Hamill in this version. However, there have been no updates to the film's website since December 2007. IMDB currently lists the film for release in 2010.
YOUTUBE CLIPS
Edit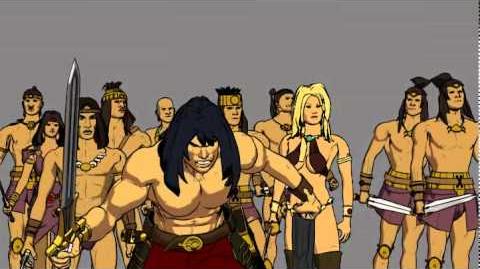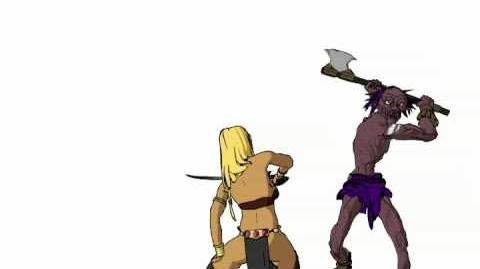 Ad blocker interference detected!
Wikia is a free-to-use site that makes money from advertising. We have a modified experience for viewers using ad blockers

Wikia is not accessible if you've made further modifications. Remove the custom ad blocker rule(s) and the page will load as expected.