MARVEL COMICS IN THE MEDIA
LEGION OF MONSTERS IN THE MEDIA
MONSTERS UNLEASHED IN THE MEDIA
The Midnight Sons are Earths main defense against dark and unnatural forces.
MIDNIGHT SONS IN THE MEDIA:
Edit
The origin of the Midnight Sons started with Daniel Ketch a.k.a Ghost Rider. While Ghost Rider as well as Johnny Blaze are trying to find a way to save Daniel Ketch who was killed by Blackout. Minutes later Ghost Rider communicates with Danny Ketch's spirit in the void and ther Danny encounters a vision of Lilith and her children raging war with Ghost rider and a group of supernatural characters being the only ones to stop her. Ghost Rider tells Blaze about the situation and agrees to join. After winning an attack by the Lilin at Blaze's carnival, Ghost Rider and Blaze go out to seek the other members of the Mystic Nine.
MONITOR'S NOTES
Edit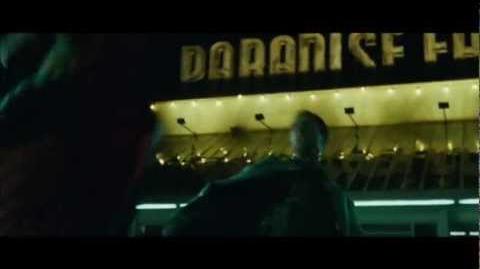 Since Disney/Marvel now has the filming rights to Blade, Ghost Rider, Dr. Strange, Nightstalkers, Werewolf by Night, and Brother Voodoo now would be a great time to start another movie franchise under the title MIDNIGHT SONS. 
UPDATE: SDCC 2015
Wesley Snipps revealed : "[Blade 4] is controlled by Marvel and we did have a really productive and a wonderful meeting and we discussed a number of things. I don't know where it's on their schedule at this point, that hasn't been decided. I guess it's still up in the air," Snipes said when asked about returning to the role. That meeting centered on returning as Blade, but may have offered up other opportunities as well.

Coming into the Marvel Cinematic Universe another way " is a possibility too," the actor said. "I've always been a fan of these pieces and adaptations and I'd be nice to be a part of the family again. But if we don't to a Blade 4 or something else with Marvel, we'll do something else."
MONITOR'S NOTES: Pages with simiular names
Edit
Since Midnight Sons, Legion Of Monsters and Monsters Unlimited deal with the dark corner of the Marvel Universe some name with appear on different pages, this is not a mistake.
Ad blocker interference detected!
Wikia is a free-to-use site that makes money from advertising. We have a modified experience for viewers using ad blockers

Wikia is not accessible if you've made further modifications. Remove the custom ad blocker rule(s) and the page will load as expected.