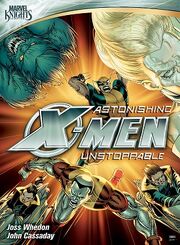 http://i424.photobucket.com/albums/pp327/monitor_ep/comic%20books%20in%20the%20media%20photos/logoRESIZE_zps8c530ec2.jpg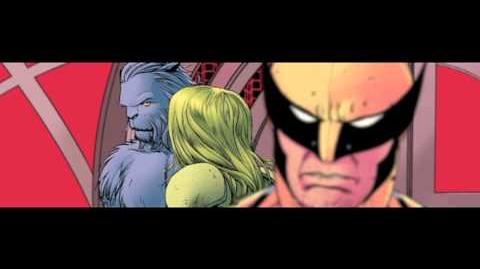 INFORMATION
Edit
Strap yourselves in! After the shocking and brain-smashing events of the previous three arcs (Gifted, Dangerous and Torn) the X-Men are off to protect the Earth from its destruction at the hands of the Breakworld. And when it's all over, nothing will ever be the same! In this fourth and final arc of Astonishing X-Men, mastermind Joss Whedon and award-winning artist John Cassaday prove they are more than Astonishing: they are Unstoppable! 
Ad blocker interference detected!
Wikia is a free-to-use site that makes money from advertising. We have a modified experience for viewers using ad blockers

Wikia is not accessible if you've made further modifications. Remove the custom ad blocker rule(s) and the page will load as expected.