http://i424.photobucket.com/albums/pp327/monitor_ep/comic%20books%20in%20the%20media%20photos/marvelknightslogo_zpsf719264b.jpg
Moonlight Mask (月光仮面, Gekkō Kamen?) is a fictional superhero that has appeared in Japanese tokusatsu and anime television shows and movies since his TV debut in 1958. Created by writer Kōhan Kawauchi, Moonlight Mask is best described as Japan's answer to The Lone Ranger and Batman.
Moonlight Mask's identity has always been a mystery (which is why the Moonlight Mask persona is credited as being played by "?" in the original series).
Decked out in white tights, white & red cape, white scarf, yellow gloves & boots, dark glasses, face cloth and Indian-style turban (pinned with a "moon" ornament), Moonlight Mask is armed with a whip, two six-shooters, shuriken and moon-shaped boomerangs. He also rides a motorcycle.
However, only audiences know that Moonlight Mask could very well be detective Jūrō Iwai (祝 十郎, Iwai Jūrō?), who seems to disappear from his friends before the caped crusader rides to the rescue in his motorcycle! Even his comical assistant Gorohachi Fukuro (袋 五郎八, Fukuro Gorōhachi?), his friend Inspector Matsuda, and children Shigeru, Kaboko and Fujiko are oblivious to Iwai's secret identity.
YOUTUBE CLIP
Edit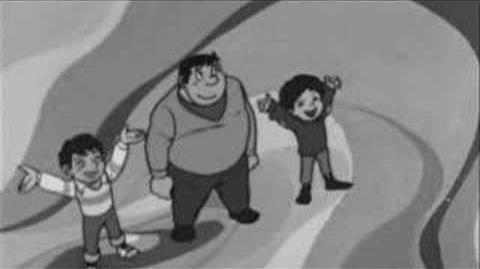 A few months after the show first aired, a manga tie-in was commissioned. There were different artists drawing the manga, the majority of which was done by young artist Jiro Kuwata (who would later become the co-creator of 8 Man).
MONITOR'S NOTES:
Edit
Marvel Comics Moon Knight was based on the Japanese hero Moonlight Mask.
Ad blocker interference detected!
Wikia is a free-to-use site that makes money from advertising. We have a modified experience for viewers using ad blockers

Wikia is not accessible if you've made further modifications. Remove the custom ad blocker rule(s) and the page will load as expected.