http://i424.photobucket.com/albums/pp327/monitor_ep/comic%20books%20in%20the%20media%20photos/marvelknightslogo_zpsf719264b.jpg
YOUTUBE TRAILER
Edit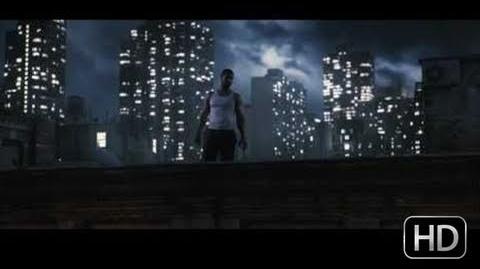 Luke Cage - Movie Trailer: The comic book adaptation is about a former gang member who is framed for a crime he didn't commit. In prison, he volunteers for a medical experiment that goes awry, giving him superstrength and bulletproof skin. Using his newfound powers, Luke Cage escapes and becomes a hero for hire.
Originally a Luke Cage film was setup at Sony/Columbia with director John Singleton and screenwriter Ben Ramsey (The Big Hit) attached. Since then it's been stuck in development limbo.   Isaiah Mustafa better known as the Old Spice Guy has been campaigning for a couple of years now for the chance to play Luke Cage aka Power Man. Isaiah was asked by SuperheroHype about the character and how his campaign was going. He revealed his reasons for the passion of playing Cage and actually talking to Marvel about it. 
"I've already had a meeting with Marvel. I talked to them and I told them that I was a gracious reader of their comics and that I wanted to be Luke Cage. So we'll see where they take it."
There is a Jessica Drew show being developed and he could end up in that. On the other hand I wouldn't be shocked if Marvel decides to include the hero in the Iron Fist film as the two are best known as partners in the comics. They could test the character in Fist and then move on from there into his solo adventure. Isaiah has a lot of passion and personality given that along with a great sense of humor I'd think he'd make an excellent Power Man. I figure if an Australian soap star like Hemsworth can get a big break like Thor, this isn't out of the question. Marvel Studios has mentioned before about trying to discover and develop their own stars. 
Ad blocker interference detected!
Wikia is a free-to-use site that makes money from advertising. We have a modified experience for viewers using ad blockers

Wikia is not accessible if you've made further modifications. Remove the custom ad blocker rule(s) and the page will load as expected.