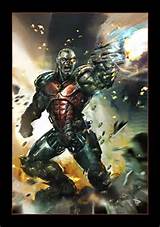 http://i424.photobucket.com/albums/pp327/monitor_ep/comic%20books%20in%20the%20media%20photos/deathloklogo_zpsfceff950.jpg
Created by the military, Deathlok is a Cyborg from the future in the mainstream Marvel Universe, and several alternate universes as well, whom wishes to regain his lost humanity.
Edit
WHAT WE KNOW:
Edit
In 2007, a Deathlok feature film was supposedly at the script stage at Paramount Pictures, with screenwriter David Self.
Section heading
Edit
Write the second section of your page here.
Ad blocker interference detected!
Wikia is a free-to-use site that makes money from advertising. We have a modified experience for viewers using ad blockers

Wikia is not accessible if you've made further modifications. Remove the custom ad blocker rule(s) and the page will load as expected.