http://i424.photobucket.com/albums/pp327/monitor_ep/comic%20books%20in%20the%20media%20photos/Image_Comics_logo_svg_zpsde9c8b8b.png
WHAT WE KNOW:
Edit
The series made it partially through pre-production before being put on indefinite hiatus. Some animations of the show exist, and the show was never put into animation production. This was due to the series' getting caught up in some "legal wranglings." Those "wranglings" have since been resolved and the rights will revert to Todd McFarlane, the director, by the end of this year. In an interview with Supanova dated June 2, 2009, McFarlane says, "I'm 85% done with it, I just literally have to pick a studio, put a music score on top of it, and I'm done." In the same interview, McFarlane also states that he would like to return the series to HBO, because they gave him his "Big break" when he first started with his Spawn animations.  According to Todd McFarlane's Twitter page, the animation was to find a new home in Hollywood in 2010. In November 2010, McFarlane said that he has been pitching his series to studios in Hollywood and that they are still ironing out some of the animation techniques that will be used.
VIDEO ART WORK
Edit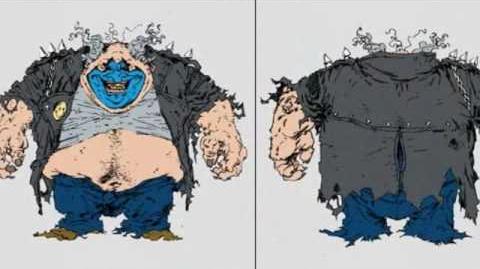 Ad blocker interference detected!
Wikia is a free-to-use site that makes money from advertising. We have a modified experience for viewers using ad blockers

Wikia is not accessible if you've made further modifications. Remove the custom ad blocker rule(s) and the page will load as expected.