http://i424.photobucket.com/albums/pp327/monitor_ep/comic%20books%20in%20the%20media%20photos/Image_Comics_logo_svg_zpsde9c8b8b.png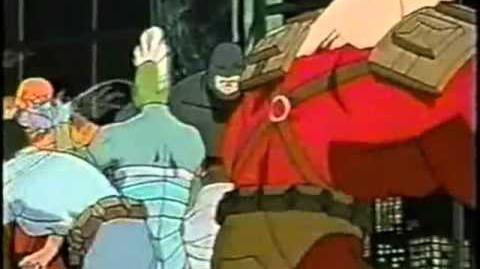 A half-hour animated series based on the cult-following comic book created by Erik Larsen. When  mutants terrorized over Chicago. Overlord is one of the criminal mastermind and some of the  supervillains and mutants rage is on and ordinary cops is losing control against them. Until one night... a  miracle happen. A large super strong, quick healing super freak with green skin and a Mohawk-like fin. He  was found after an accident by Lieutenant Frank Darling of Chicago Police District, unconscious and with  no memories of his past. Now, Dragon later joins the police force and that is where our story truly begins.
EPISODES:
Edit
SEASON 1
R.S.V.P.
Possession
Undercover
Dragonsmasher
Locomotion
She-Dragon
Hurt
Web
Hit-Man
Red-Handed
Loathing
Rampage
Armageddon
SEASON 2
Bull
She-Fiend
Homecoming
Loose Cannons
Star
Barbarism
Ceasefire
Endgame
Negate
Ball of Fire
Femme Fatale
Bride
Dragonlord
Ad blocker interference detected!
Wikia is a free-to-use site that makes money from advertising. We have a modified experience for viewers using ad blockers

Wikia is not accessible if you've made further modifications. Remove the custom ad blocker rule(s) and the page will load as expected.