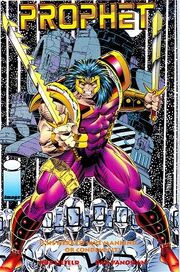 http://i424.photobucket.com/albums/pp327/monitor_ep/comic%20books%20in%20the%20media%20photos/Image_Comics_logo_svg_zpsde9c8b8b.png
This was a proposed movie that did not get made.
WHAT WE KNOW:
Edit
FROM WIZARD JUNE 1995
ROB LIEFELD'S EXTREME STUDIOS PROPHET
Prophet was optioned by Tri-Star Pictures recently; expect an A-list  writer and director, and creator Rob Liefeld to produce the live  action film.  Tri-Star is trying to woo Arnold Schwarzenegger.
Section heading
Edit
Write the second section of your page here.
Ad blocker interference detected!
Wikia is a free-to-use site that makes money from advertising. We have a modified experience for viewers using ad blockers

Wikia is not accessible if you've made further modifications. Remove the custom ad blocker rule(s) and the page will load as expected.