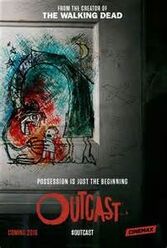 Kyle Barnes has been plagued by demonic possession all his life and now he needs answers. Unfortunately, what he uncovers along the way could bring about the end of life on Earth as we know it.
YOUTUBE: SDCC 2016 Trailer
Edit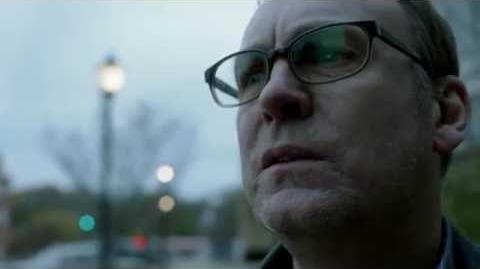 WHAT WE KNOW:
Edit
The Walking Dead creator Robert Kirkman is expanding his TV universe to the world of exorcisms.
Outcast, based on the Skybound/Image comic title by creator Kirkman and artist Paul Azaceta, follows Kyle Barnes (Patrick Fugit), a young man who has been plagued by demonic possession all his life. Now, with the help of the Reverend Anderson (Philip Glenister), a preacher with personal demons of his own, Kyle embarks on a journey to find answers and regain the normal life he lost. But what Kyle discovers could change his fate — and the fate of the world — forever. Gabriel Bateman co-stars. The pilot was directed by Adam Wingard.
EPISODES:
Edit
Ad blocker interference detected!
Wikia is a free-to-use site that makes money from advertising. We have a modified experience for viewers using ad blockers

Wikia is not accessible if you've made further modifications. Remove the custom ad blocker rule(s) and the page will load as expected.