IMAGE COMICS IN THE MEDIA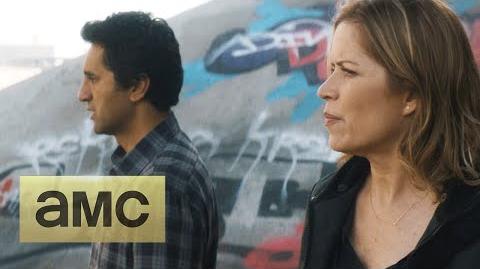 OVERALL PLOT:
Edit
A family struggle for survival during a zombie apocalypse.
EPISODE GUIDE:
Edit
WHO'S WHO:
Edit
SEAN CABRERA | A Latino male in his early 40s, Sean is a good man trying to do right by everyone in his life. 
CODY CABRERA | Sean's whip-smart and rebellious teenage son. Known as the angriest kid in town. 
NANCY TOMPKINS | A thirtysomething single mom to two kids, Nancy looks like the girl next door, but there's an edge to her. 
NICK TOMPKINS | Nancy's screwed up teenage son. He's too old to stay home, too scared to flee. 
ASHLEY TOMPKINS | Nancy's mostly level-headed teenage daughter. Her ambition is in direct proportion to her older brother's failures. She loves her mom but it's time to get out of Dodge. 
ANDREA CHAPMAN | A somewhat wilted flower child, fortysomething Andrea has retreated to the outskirts of the city to recover after a horrible marriage. 
AMC has promised that TWD: 2.0 will shed light on a new, previously unseen corner of the zombie apocalypse — perhaps one where the living outnumber the undead.
Section heading
Edit
Write the second section of your page here.
Ad blocker interference detected!
Wikia is a free-to-use site that makes money from advertising. We have a modified experience for viewers using ad blockers

Wikia is not accessible if you've made further modifications. Remove the custom ad blocker rule(s) and the page will load as expected.