IDW COMICS IN THE MEDIA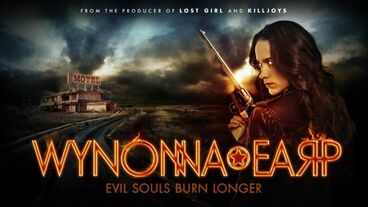 YOUTUBE:
Edit
OVERALL PLOT:
Edit
Based on the IDW Comic, Wynonna Earp follows Wyatt Earp's great granddaughter as she battles demons and other creatures. With her unique abilities, and a posse of dysfunctional allies, she's the only thing that can bring the paranormal to justice. Premieres April 1st, 2016 on SyFy! The series stars Melanie Scrofano as the title character, Wyatt Earp's great-granddaughter and, like the legendary lawman, a fellow gunslinger -- except her targets are supernatural. The show is based on the comic of the same name created by Beau Smith, which will return for a new series at IDW in February.
EPISODES:
Edit
Ad blocker interference detected!
Wikia is a free-to-use site that makes money from advertising. We have a modified experience for viewers using ad blockers

Wikia is not accessible if you've made further modifications. Remove the custom ad blocker rule(s) and the page will load as expected.