EC COMICS IN THE MEDIA
YOUTUBE:
Edit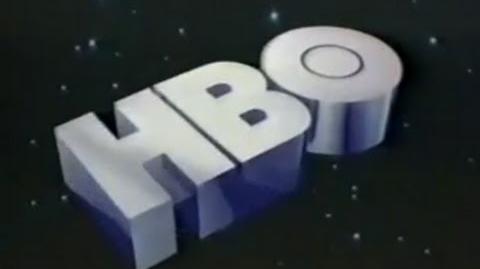 Tales from the Crypt, sometimes titled HBO's Tales from the Crypt, is an American horror anthology television series that ran from June 10, 1989, to July 19, 1996, on the premium cable channel HBO for seven seasons with a total of 93 episodes. The title is based on the 1950s EC Comics series of the same name and most of the content originated in that comic or the six other EC Comics of the time (The Crypt of Terror, Haunt of Fear, Vault of Horror, Crime SuspenStories, Shock SuspenStories and Two-Fisted Tales). The show was produced by HBO with uncredited association by The Geffen Film Company and Warner Bros. Television (all part of a production consortium officially called Tales from the Crypt Holdings). 
Because it was aired on HBO, a premium cable television channel, it was one of the few anthology series to be allowed to have full freedom from censorship by network standards and practices as a result, HBO allowed the series to contain graphic violence as well as other content that had not appeared in most television series up to that time, such as profanity, gore, nudity and sexual situations, which might possibly give the series a TV-MA rating for today's standards.[not verified in body] The show is subsequently edited for such content when broadcast in syndication or on basic cable. While the series began production in the United States, in the final season filming moved to Britain, resulting in episodes which revolved around British characters.
TALES FROM THE CRYPT IN THE MEDIA:
Edit
| CARTOON | CARTOON DVD | LIVE ACTION TV | LIVE ACTION MOVIE | OTHER MEDIA |
| --- | --- | --- | --- | --- |
| TALES FROM THE CRYPTKEEPER | | TALES FROM THE CRYPT (HBO) | DEMON KNIGHT | TALES FROM THE CRYPTKEEPER RADIO SHOW |
| | | SECRET'S OF THE CRYPTKEEPER'S HAUNTED HOUSE | BORDELLO OF BLOOD | |
| | | TWO-FISTED TALES | RITUAL | |
| | | PERVERSIONS OF SCIENCE | THE FRIGHTENERS | |
| | | TALES FROM THE CRYPT (REBOOT) | | |
| | | | | |
| | | | | |
| | | | | |
| | | | | |
| | | | | |
Ad blocker interference detected!
Wikia is a free-to-use site that makes money from advertising. We have a modified experience for viewers using ad blockers

Wikia is not accessible if you've made further modifications. Remove the custom ad blocker rule(s) and the page will load as expected.