SECRET SIX IN THE MEDIA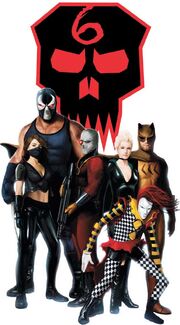 Brought together in Villains United, a group of villains faced off against other super criminals. Now neither hero nor villain, these rogues do whatever is best for their interests.

Here you will be able to see the Secret Six in the media.
SECRET 6 IN THE MEDIA
Edit
Section heading
Edit
Write the second section of your page here.
Ad blocker interference detected!
Wikia is a free-to-use site that makes money from advertising. We have a modified experience for viewers using ad blockers

Wikia is not accessible if you've made further modifications. Remove the custom ad blocker rule(s) and the page will load as expected.