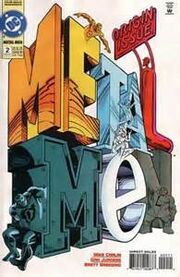 A group of robotic superheroes created by William Magnus. Each of them are constructed with a responsometer, a device that gives them human intelligence and personalities and allows them to control their given element.Here you will be able to see the Metal Men in the media.
METAL MEN
Edit
Section heading
Edit
Write the second section of your page here.
Ad blocker interference detected!
Wikia is a free-to-use site that makes money from advertising. We have a modified experience for viewers using ad blockers

Wikia is not accessible if you've made further modifications. Remove the custom ad blocker rule(s) and the page will load as expected.