Zoo Crew in the Media

DC NATION SEPTEMBER 12, 2013
Season 1 Episode 4
YOUTUBE CLIP:
Edit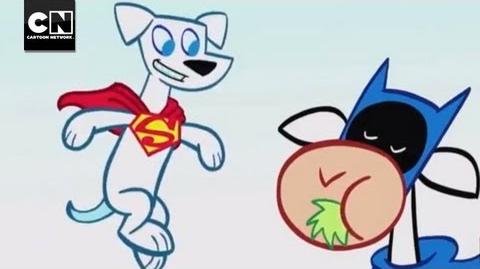 LEAGUE OF JUST US COWS
Edit
In this episode the Just Us Cows tell there secret origins to the DC Super-Pets.
CHARACTERS
Edit
Just Us Cows: Bat-Cow, Aqua-Cow, Hell-Cow
Legion of Super-Pets: Ace the Bat-Hound, Robin Robin, Kanga, Krypto the Super Dog
JLA: Superman
Ad blocker interference detected!
Wikia is a free-to-use site that makes money from advertising. We have a modified experience for viewers using ad blockers

Wikia is not accessible if you've made further modifications. Remove the custom ad blocker rule(s) and the page will load as expected.