Ad blocker interference detected!
Wikia is a free-to-use site that makes money from advertising. We have a modified experience for viewers using ad blockers

Wikia is not accessible if you've made further modifications. Remove the custom ad blocker rule(s) and the page will load as expected.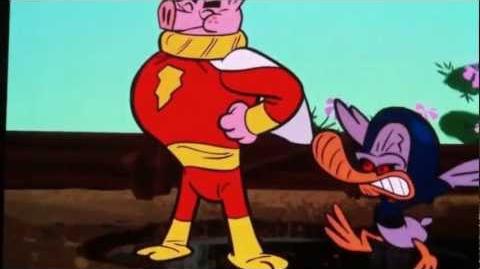 http://i424.photobucket.com/albums/pp327/monitor_ep/comic%20books%20in%20the%20media%20photos/zoocrewlogo_zpse8e0bf63.jpg

DC NATION  JANUARY 26, 2013
WHILE THE LEAGUES AWAY
Edit
When the Farm League is away, Shazham is left in charge.
CHARACTERS
Edit
FARM LEAGUE: Wonder Wombat, Shazham
SHILO OF DOOM: Duckseid