http://i424.photobucket.com/albums/pp327/monitor_ep/comic%20books%20in%20the%20media%20photos/zoocrewlogo_zpse8e0bf63.jpg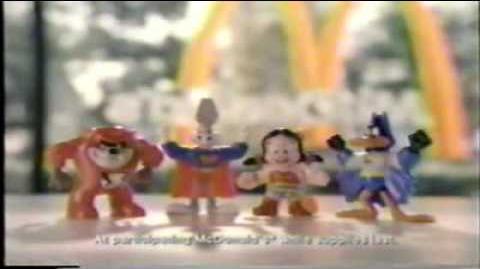 MCDONALD'S SUPER LOONEY TUNES KIDS MEAL
Edit
During 1992 McDonalds Kids Meal promotion was the Looney Tunes  in DC Comics outfits.  So you ger Flash-Taz, Super Bugs, Wonder Pig, Bat-Duck.
Ad blocker interference detected!
Wikia is a free-to-use site that makes money from advertising. We have a modified experience for viewers using ad blockers

Wikia is not accessible if you've made further modifications. Remove the custom ad blocker rule(s) and the page will load as expected.