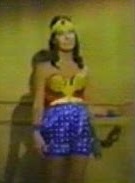 DC COMICS IN THE MEDIA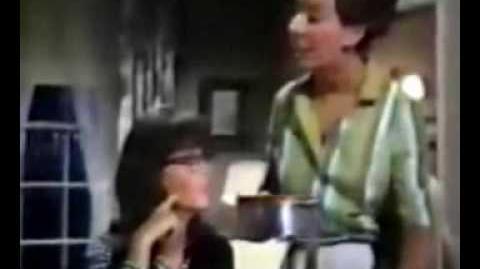 WHAT WE KNOW: Who's Afraid of Diana Prince (1967)Edit
The first attempt to produce a television series based on Wonder Woman occurred in 1967. The success of the Batman television series led Batman producer William Dozier to commission a pilot script by Stan Hart and Larry Siegel. Batman writer Stanley Ralph Ross was then asked to perform a re-write, after Hart and Siegel's script was deemed unsuitable. A portion of the pilot, under five minutes in length, was filmed by Greenway Productions, the company behind the Batman show under the title Who's Afraid of Diana Prince? The piece starred Ellie Wood Walker (Robert Walker Jr.'s wife) as Diana Prince, Linda Harrison as Diana's Wonder Woman alter ego and Maudie Prickett as Diana's mother.
In the proposed series Diana Prince (not Wonder Woman) would have been the focus of the comedy. Diana, an awkward and rather plain young woman, lives with her mother close to a United States Air Force base. Much of the film consists of her mother berating Diana about not having a boyfriend. When her mother leaves the room, Diana changes into her Wonder Woman costume and admires her reflection in a mirror. What she sees is not Diana Prince, but rather a sexy super-heroic figure (played by Linda Harrison) who proceeds to preen and pose as the song "Oh, You Beautiful Doll" plays on the soundtrack. The pilot ends with Diana climbing out a window and flying away, indicating that, despite her apparent delusions regarding her alter ego, she does have some super powers. This pilot episode was never broadcast and the project was taken no further.
Ad blocker interference detected!
Wikia is a free-to-use site that makes money from advertising. We have a modified experience for viewers using ad blockers

Wikia is not accessible if you've made further modifications. Remove the custom ad blocker rule(s) and the page will load as expected.