WONDER WOMAN IN THE MEDIA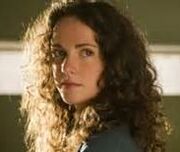 WHAT WE KNOW:
Edit
The CW, Warner Bros. Television and DC Comics announced development of a script for a possible television series, titled Amazon, about the origin of Wonder Woman in September 2012. The details about casting notices and information on the pilot episode of Amazon were released in November 2012, before the series had even been approved to shoot the pilot. TV Line reported in January 2013 that CW President Mark Pedowitz told journalists that they're waiting for the script of the pilot and were busy with the casting of Diana. Scottish actress Amy Manson is reported to be in the running for Diana. On January 28, 2013, the network pushed the pilot back until the 2014/15 season. On May 16, 2013, it was announced that The CW still has the show in development, with a new script by Aron Eli Coleite, replacing Allan Heinberg, who wrote the previous script for the planned pilot. With the announcement in July 2013 that the new Flash TV series, Flash, by Greg Berlanti and Andrew Kreisberg would be fast-tracked, Pedowitz confirmed that "Amazon is on pause (as) the script is not exactly what we wanted, and with an iconic character like Wonder Woman, we have to get it right."
As of 1/16/2014 this project is now dead.  Warner Bros annouced this today that they will not be going with the TV Amazon.
Ad blocker interference detected!
Wikia is a free-to-use site that makes money from advertising. We have a modified experience for viewers using ad blockers

Wikia is not accessible if you've made further modifications. Remove the custom ad blocker rule(s) and the page will load as expected.