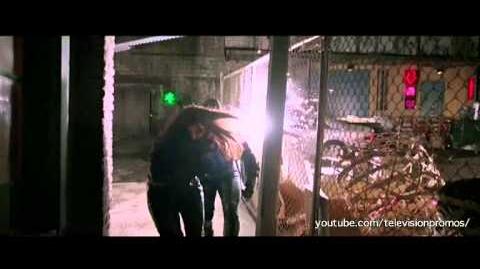 Oliver decides to teach Helena that there is justice outside of revenge after witnessing her try to kill the head of the Triad. Diggle expresses his disapproval, believing that Helena cannot be trusted. Oliver shows Helena that they can bring down her father's business by taking out key players and delivering them to the police. Helena starts to buy into the idea, but after an impromptu dinner with Oliver, Tommy, and Laurel leads to an awkward moment, Helena abandons Oliver's approach, believing he was manipulating her. Helena goes after the Triad, killing their leader. As a result, China White and her men go after Frank Bertinelli, believing him to be responsible, but Oliver gets there in time to stop them. Oliver also stops Helena from killing her father, but she refuses to forgive him for allowing the police to arrest Frank and threatens to reveal his identity if he tries to come after her in the future. Meanwhile, Tommy finally admits to Oliver that his father cut him off financially, and asks for a job working at the club that Oliver is attempting to build. Walter also learns more about the secret organization that Moira is a part of. 
COMIC BOOK INFO
Edit
This marks the second appearance of Helena Bertinelli as the Huntress.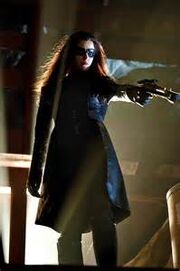 Ad blocker interference detected!
Wikia is a free-to-use site that makes money from advertising. We have a modified experience for viewers using ad blockers

Wikia is not accessible if you've made further modifications. Remove the custom ad blocker rule(s) and the page will load as expected.