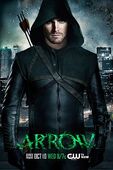 Detective Lance having charged him with murder, Oliver hires Laurel as his attorney. Given Oliver's time on the island, the district attorney offers an insanity plea with open-ended treatment for post-traumatic stress disorder in a psychiatric facility. Oliver declines, instead offering to take a polygraph test to prove his innocence to Detective Lance. The test indicates he is truthful in saying he is not the vigilante. Flashbacks to his time on the island show Oliver caught and tortured by the armed professionals before being saved by the hooded archer. He shows Laurel his scars, saying he is damaged by his experiences. While remanded under house arrest, Oliver throws a prison-themed party, maintaining his bachelor playboy facade. He has Diggle pose as the vigilante and stop a German arms dealer who is in the city to sell automatic weapons to the city's gangs. The plan works and the charges are dropped. Moira meets with a secret associate, who knows of the vigilante's list of targets and sees him as a threat to their organization. Walter leaves the house after confronting Moira on her deception. 
COMIC BOOK INFO
Edit
This episode marks the debut appearance of Bill Wintergreen, otherwise known as Deathstroke.
It also marks the debut of Kate Spencer, better known as Manhunter in the comics, and Edward Fyers.
Whilst Oliver is being photographed for police records, the placard he is holding has the numbers 73 1941. This is in regards to Green Arrow's first appearance in more fun comics issues #73 which was released in 1941 
Ad blocker interference detected!
Wikia is a free-to-use site that makes money from advertising. We have a modified experience for viewers using ad blockers

Wikia is not accessible if you've made further modifications. Remove the custom ad blocker rule(s) and the page will load as expected.