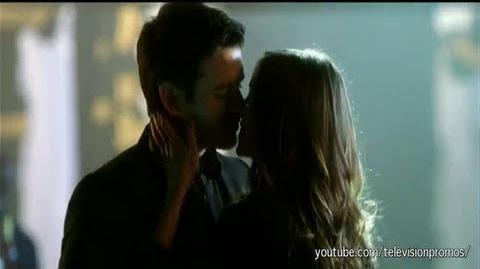 Six weeks after his fight with the mysterious archer, Oliver avoids any activities as his vigilante alter-ego, despite insistence from Diggle that the city needs him. When a firefighter is killed in the line of duty, Laurel suspects that he was murdered and steals the phone the vigilante gave her father in order to contact him for help. Tracking down the suspect, Oliver is bested during the confrontation, but discovers that the murderer is a firefighter. Oliver confesses to Diggle that he has lost his edge, as he now has people he worries about losing should anything happen to him, something he did not have to fear when he first returned from the island. Diggle challenges Oliver that having people to live for is more of an edge than having no one. Oliver learns that the murderer is Garfield Lynns, a firefighter thought to have died in a massive fire several years prior, but who survived with severe burns over his entire body. Garfield shows up at a charity gala for the firefighters intent on getting revenge against the fire chief for not sending backup in the night of his injury. Although Oliver saves the chief, Garfield commits suicide by burning himself. Detective Lance discovers Laurel's deception and plants a listening device on the phone to monitor her communications with the vigilante.
COMIC BOOK INFO
Edit
This marks the first live action appearace of Garfield Lynns the Firefly.
Ad blocker interference detected!
Wikia is a free-to-use site that makes money from advertising. We have a modified experience for viewers using ad blockers

Wikia is not accessible if you've made further modifications. Remove the custom ad blocker rule(s) and the page will load as expected.