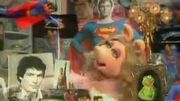 http://i424.photobucket.com/albums/pp327/monitor_ep/comic%20books%20in%20the%20media%20photos/SUPERMANFAMILY_zps278df470.jpg
In 1980 Christopher Reeve appeared on "The Muppet Show" (episode 418). Miss Piggy falls in love with Chris when she learns he's the special guest on the show. Her dressing room is all decked out in Superman memorabilia. Christopher is convinced to play Hamlet with Fozzie Bear, Link Hogthrob, and a skull named Yorick after Gonzo sprains his nose. In the Veterinarian's Hospital segment, Rowlf is the patient and Chris plays the doctor. "I'm not here to get laughs," he explains, "I don't want to set a precedent for the show." Later Christopher and Miss Piggy sing "East of the Sun (and West of the Moon)." Numerous jokes about Reeve being the "Man of Steel" are made throughout the episode.
http://www.supermanhomepage.com/tv/tv.php?topic=dyk-muppets
YOUTUBE CLIPS
Edit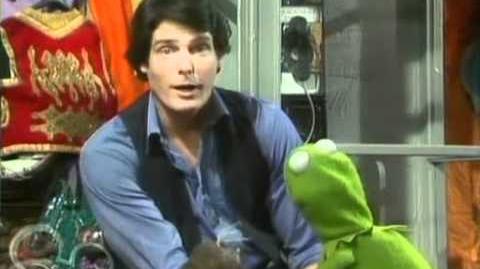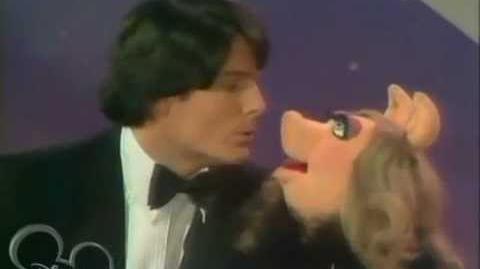 Ad blocker interference detected!
Wikia is a free-to-use site that makes money from advertising. We have a modified experience for viewers using ad blockers

Wikia is not accessible if you've made further modifications. Remove the custom ad blocker rule(s) and the page will load as expected.