http://i424.photobucket.com/albums/pp327/monitor_ep/comic%20books%20in%20the%20media%20photos/logo_zps336f4e33.jpg
WHAT WE KNOW:
Edit
The Captain Midnight TV series, produced by Screen Gems and starring Richard Webb, began September 9, 1954, on CBS, continuing for 39 episodes until January 21, 1956. In the television program, Captain Midnight (Now a veteran of the Korean War) heads the Secret Squadron as a private organization, in contrast to the radio show. As with the Fawcett comic, the only other character of the radio show held over was Ichabod Mudd (played by Sid Melton), who was used for comic relief. Another regular character was Dr. Aristotle "Tut" Jones, Midnight's resident scientist, played by character actor Olan Soule. (Soule was the only actor to perform in both the radio program and the television program. In the radio program, he played Agent Kelly, SS-11.)
The aircraft featured in the series is the Douglas D-558-2 Skyrocket, named the Silver Dart, and was based on using both models and occasionally stock footage. The series filmed at the Ray Corrigan Ranch in Simi Valley, California. When the TV series went into syndication in 1958, Ovaltine was no longer the sponsor. However, The Wander Company owned the rights to the character's name "Captain Midnight", forcing a title change by Screen Gems from Captain Midnight to Jet Jackson, Flying Commando, and all references in the episodes to Captain Midnight were redubbed (rather poorly) "Jet Jackson".
COMMERICALS
Edit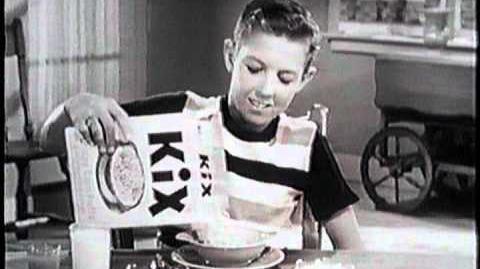 Ad blocker interference detected!
Wikia is a free-to-use site that makes money from advertising. We have a modified experience for viewers using ad blockers

Wikia is not accessible if you've made further modifications. Remove the custom ad blocker rule(s) and the page will load as expected.