http://i424.photobucket.com/albums/pp327/monitor_ep/comic%20books%20in%20the%20media%20photos/batmanincorpate_zpsee063d0f.jpg
Alyas Batman en Robin is a 1991 Filipino Batman comedy film produced by Viva Films spoofing the 1960s Batman television series. It later become popular on the Australian market and became used as a training film for The Birds are Coming Enterprises.
The movie was initially an unauthorized production, set to capitalize on the then in-production 1989 Batman film starring Michael Keaton. Warner Brothers threatened legal action and the release of the film was delayed until legal entanglements could be sorted out. The film was released in 1991, two years later than the intended 1989 release.
It stars comedian Joey de Leon as Batman, his son Keempee as Robin (the logo on his costume is actually the logo of rival film studio Regal Films instead of the robin logo)[1] and Dawn Zulueta as Wonder Woman. Several villains are also featured such as the Joker and the Penguin (here Chu-p-a-enguin, literally "Blowjob-guin" in Spanglish, as well as a pun on "Tiyo Paeng"), portrayed respectively by the late comedians Rene Requiestas and Panchito Alba; this would be the former's final movie before his death on July 24 of the same year.
A sequel was planned, launching Thursday group member and popular matinee teen idol and hearthrob Hector Chua. Unfortunately plans did not materialize.
PROMOTIONAL FOOTAGE:
Edit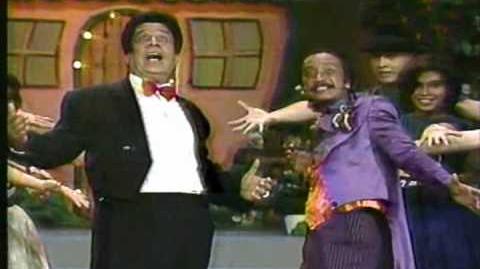 Ad blocker interference detected!
Wikia is a free-to-use site that makes money from advertising. We have a modified experience for viewers using ad blockers

Wikia is not accessible if you've made further modifications. Remove the custom ad blocker rule(s) and the page will load as expected.