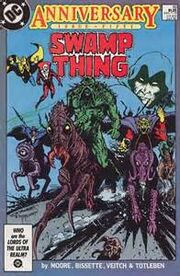 WHAT WE KNOW:
Edit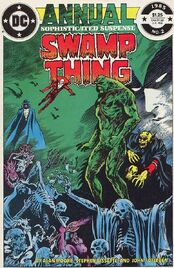 Hellboy director Guillermo del Toro confirmed an old rumor -- he's working on a DC movie currently being called Dark Universe.

"I'm writing the outline and we already are in talks with a writer. A very, very good writer. I think people are going to be happy with who we have chosen and he accepted."
Regarding the roster, the director named
Swamp Thing, The Demon, Deadman, John Constantine, The Spectre, Zatanna and Zatara

As of 2014 this movie is on hold till 2017, unless DC decides to use the NBC Constantine tv series to introduce the characters first and then release the movie.  As of now the Fate helmet is going to show up in the Constantine tv series.
This movie is not going through, instead a new animated movie will be done instead.
Ad blocker interference detected!
Wikia is a free-to-use site that makes money from advertising. We have a modified experience for viewers using ad blockers

Wikia is not accessible if you've made further modifications. Remove the custom ad blocker rule(s) and the page will load as expected.