DC COMICS IN THE MEDIA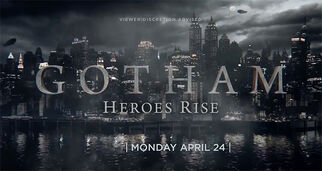 On the run from Gordon and Bullock, Dwight (guest star DAVID DASTMALCHIAN) tries to revive Jerome (recurring guest star CAMERON MONAGHAN) and, in turn, activates his acolytes around Gotham City. Meanwhile, Selina's mom's intentions are revealed; and the power play between Penguin and Nygma escalates as Barbara's plans are set in place.
WHO'S WHO:
Edit
Ad blocker interference detected!
Wikia is a free-to-use site that makes money from advertising. We have a modified experience for viewers using ad blockers

Wikia is not accessible if you've made further modifications. Remove the custom ad blocker rule(s) and the page will load as expected.