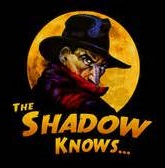 http://i424.photobucket.com/albums/pp327/monitor_ep/comic%20books%20in%20the%20media%20photos/DCLOGO_zpscd301907.jpg
Lamont Cranston, a psychiatrist on retainer to the police department, is asked to assist in the Case of the Cotton Kimono murder investigation. Lamont and his girlfriend Margot Lane are not satisfied with Detective Harris' analysis and call on the two prime suspects: the victim's voice instructor and her boyfriend. When Harris, convinced that the boyfriend is guilty, frames the young man for the crime, Lamont is forced to assume his secret identity as "The Shadow", and cloaked by his power of invisibility, seeks to force the true killer to reveal himself.           
Ad blocker interference detected!
Wikia is a free-to-use site that makes money from advertising. We have a modified experience for viewers using ad blockers

Wikia is not accessible if you've made further modifications. Remove the custom ad blocker rule(s) and the page will load as expected.