DC COMICS: First Wave (The Shadow 1938 International Crime)
Comments

0
Share
Ad blocker interference detected!
Wikia is a free-to-use site that makes money from advertising. We have a modified experience for viewers using ad blockers

Wikia is not accessible if you've made further modifications. Remove the custom ad blocker rule(s) and the page will load as expected.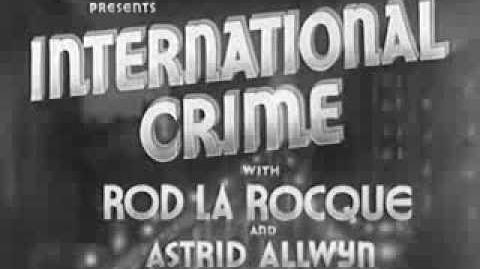 http://i424.photobucket.com/albums/pp327/monitor_ep/comic%20books%20in%20the%20media%20photos/DCLOGO_zpscd301907.jpg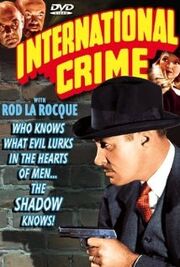 Lamont Cranston (
Rod La Rocque
), amateur criminologist and detective, with a daily radio program, sponsored by the Daily Classic newspaper, has developed a friendly feud that sometimes passes the friendly stage with Police Commissioner Weston (
Thomas E. Jackson
). He complains to his managing editor, Edward Heath (
Oscar O'Shea
), over the problems that have developed in his department since Phoebe Lane (
Astrid Allwyn
) has been hired as his assistant. He is advised to forget it since she is the publisher's niece. During his broadcast about Honest John (
William Pawley
), a famous safe cracker who has served his time, Phoebe gives him a note that the Metropolitan Theatre is to be robbed at eight o'clock and she is so insistent that he adds it as his closing note. Off the air, he learns she got the information from a man she met in a café who had an honest face. Cranston goes to the theatre where Weston and his men have gathered and, of course, nothing happens but, across town, a safe is blown at the home of international banker Gerald Morton (
John St. Polis
) and the banker is killed. Cranston arrives there ahead of the police and discovers enough evidence to show him that it wasn't just a simple robbery with the banker accidentally killed. The irate Weston has him jailed as a material witness, but Phoebe comes through with a habeas corpus in time for him to make his broadcast. Honest John crashes into the studio with a gun and demands that Cranston exonerates him over the air from the police suspicion that he committed the robbery. Weston rushes to the studio but Honest John has escaped. Cranston takes Phoebe on a tour of night clubs hoping she will spot the man who gave her the robbery message. She does and Cranston poses as a new arrival from Europe and learns that the man is Flotow (
Wilhelm von Brincken
) and his companion is Starkov (Tenen Holtz' ). They make a date for lunch the next day. While they are waiting for him to join them for lunch, Cranston breaks into Flathow's apartment where he meets Phoebe who also has had the same idea. A phone call is answered and Morton's butler says there is a meeting at the Morton home that afternoon.
Section heading
Edit
Write the second section of your page here.