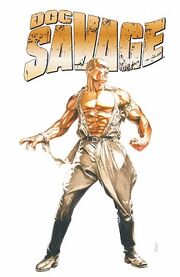 DC COMICS IN THE MEDIA
WHAT WE KNOW:
Edit
1999, there was an announcement that a possible remake featuring Arnold Schwarzenegger was in the works, with the involvement of Frank Darabont and Chuck Russell, but it and several other Schwarzenegger projects (Sgt. Rock and an epic about the Crusades) were shelved when Schwarzenegger ran for and was elected Governor of California.
Ad blocker interference detected!
Wikia is a free-to-use site that makes money from advertising. We have a modified experience for viewers using ad blockers

Wikia is not accessible if you've made further modifications. Remove the custom ad blocker rule(s) and the page will load as expected.