DC COMICS IN THE MEDIA
UNAIRED PILOT:
Edit
This unaired Pilot is connected to the original series, just 10 years ahead and in the DC Universe.  Electra Woman is retired from crime fighting and is livingin a trailer, until a young girl that she saved at a carnival comes looking for he and convinces her to get back into the Super-Hero biz.
MONITOR'S NOTES
Edit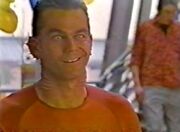 This was just a pilot that was not picked up.  In the pilot you do get to see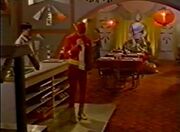 Aquaman and the Flash, setting this pilot in the DC Universe.  If this pilot were picked up it would be interesting to see how many other DC charaters would have shown up.
Ad blocker interference detected!
Wikia is a free-to-use site that makes money from advertising. We have a modified experience for viewers using ad blockers

Wikia is not accessible if you've made further modifications. Remove the custom ad blocker rule(s) and the page will load as expected.