DC COMICS IN THE MEDIA
Gotham City Impostors is a first-person shooter multiplayer-only video game set in the universe of DC Comics' Batman. Developed by Monolith Productions and published by Warner Bros. Interactive Entertainment, the downloadable game is played from the perspective of two teams each trying to kill the other: Players take on the role of either amateur vigilantes (the Bats) or villians (the Jokerz). The game features a range of both traditional and imagined weapons.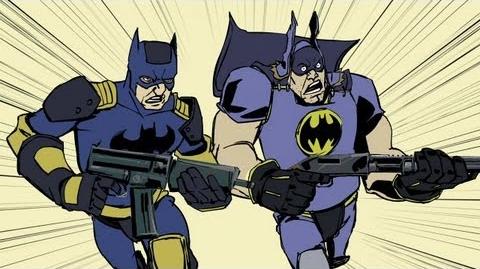 Ad blocker interference detected!
Wikia is a free-to-use site that makes money from advertising. We have a modified experience for viewers using ad blockers

Wikia is not accessible if you've made further modifications. Remove the custom ad blocker rule(s) and the page will load as expected.