Shorts about the DC superhero team the Doom Patrol consisting of Chief (voiced by Jeffrey Combs), Elasti-Girl (voiced by Kari Wahlgren), Negative Man (voiced by Clancy Brown) and Robotman (voiced by David Kaye). The Doom Patrol fights different villains including General Immortus (voiced by Clancy Brown).[
Doom Patrol: Challenge of the Timeless Commander
Edit
The Doom Patrol protect an alien vessel from getting into the hands of General Immortus.
Doom Patrol: Trial of the Terrible Titan
Edit
The Brotherhood of Evil are trying to steal the Statue of Liberty.
Doom Patrol: The Spy Within the Doom Patrol
Edit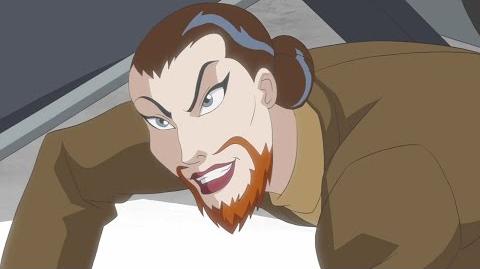 Ad blocker interference detected!
Wikia is a free-to-use site that makes money from advertising. We have a modified experience for viewers using ad blockers

Wikia is not accessible if you've made further modifications. Remove the custom ad blocker rule(s) and the page will load as expected.