http://i424.photobucket.com/albums/pp327/monitor_ep/comic%20books%20in%20the%20media%20photos/watchmenlogo_zps8dd3910f.gif
Saturday Morning Watchmen is a Newgrounds and YouTube viral video published on March 5, 2009. The video parodies the Watchmen comic book series, claiming to be a clip from a 1980s Saturday morning cartoon based on the series. The video was animated, written, composed and sung by Harry Partridge and voiced by Partridge, Joshua Tomar, and Hans Van Harken. It pokes fun at the tendency of the campy nature of 1980s animation to sanitize superheroes and other violent themes. It features many of the mainstays of '80s cartoon films, like catchy rock themes, and references to the openings of Thundercats, Teenage Mutant Ninja Turtles, Jem, The Legend of Zelda, and Scooby-Doo. On the Newgrounds site, Partridge stated the video "combines two huge passions of mine, one being the comic genius that is Alan Moore and the other being kids' programming from the late '80s, which I would say is my biggest animation inspiration."
YOUTUBE CLIP
Edit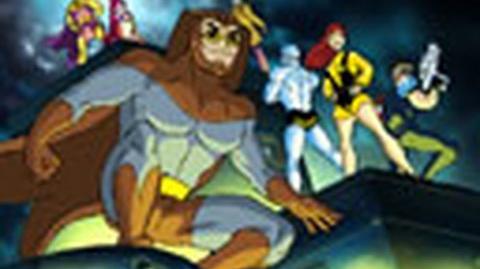 Ad blocker interference detected!
Wikia is a free-to-use site that makes money from advertising. We have a modified experience for viewers using ad blockers

Wikia is not accessible if you've made further modifications. Remove the custom ad blocker rule(s) and the page will load as expected.