http://i424.photobucket.com/albums/pp327/monitor_ep/comic%20books%20in%20the%20media%20photos/batmanincorpate_zpsee063d0f.jpg
70s Queen of action movies, Virginia and son, Robin Aristorenas teamed up for this spectacular adventure in the 1972 movie, Batwoman and Robin. The movie, directed by Junar, short for Jun Aristorenas, was a hit when it was shown that year. A sequel, Batwoman and Robin meet the Queen of the Vampires was released two months later. There is a third chapter with a movie called Jonny Joker directed by Junar in 1973.
BATWOMAN & ROBIN
Edit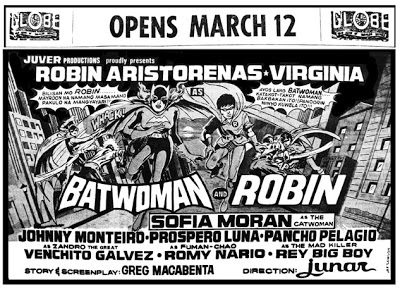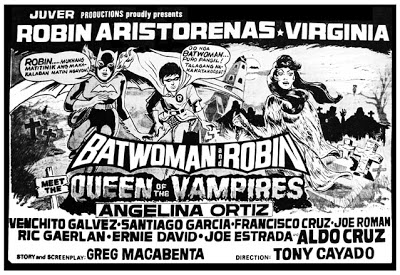 Ad blocker interference detected!
Wikia is a free-to-use site that makes money from advertising. We have a modified experience for viewers using ad blockers

Wikia is not accessible if you've made further modifications. Remove the custom ad blocker rule(s) and the page will load as expected.