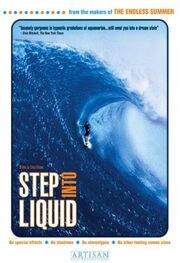 DC COMICS IN THE MEDIA
Thanks to Dana Brown's delightful Step Into Liquid, the surfing scene in Sheboygan,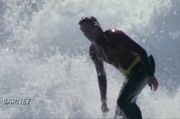 Wisconsin, should get a healthy boost. That's because Brown, in the tradition of his father, filmmaker Bruce Brown (The Endless Summer), has captured dazzling images of surfers riding curls in some of the world's most exotic--and sometimes unlikely--places. Besides the action on Lake Michigan, Brown leads us to Costa Rica, where the sport's senior elite (including Summer star Robert August) prove they still have the moves, and Oahu's North Shore, where the legendary Pipeline inspires this quote: "It's so scary, maybe you die a little."  Most entertaining is a segment in County Donegal, where the American Malloy brothers startle the locals and meet their Irish counterparts on the grayest ocean imaginable. Great personal stories here, including the tale of Northern California's Dale Webster, who has never missed a day on the waves in 30 years.

--Tom Keogh
Ad blocker interference detected!
Wikia is a free-to-use site that makes money from advertising. We have a modified experience for viewers using ad blockers

Wikia is not accessible if you've made further modifications. Remove the custom ad blocker rule(s) and the page will load as expected.