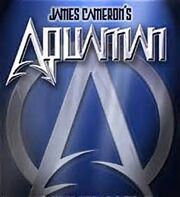 DC COMICS IN THE MEDIA
Fake Aquaman Trailer:
Edit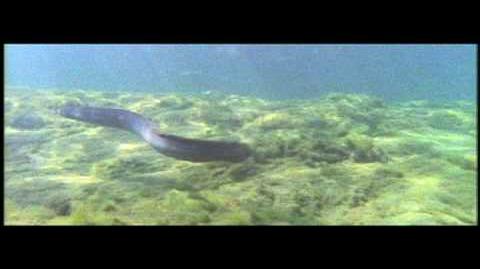 Aquaman, also known as "James Cameron's Aquaman," is a 2006 American superhero film directed by James Cameron and released by Warner Bros. Pictures. The film is based on the DC Comics character of the same name, Aquaman. The film stars Vincent Chase as Arthur Curry, a.k.a. Aquaman, Mandy Moore as Aquagirl and James Woods as Black Manta. Ray Liotta and Sharon Stone also co-star. It was written by Andrew Kevin Walker with the musical score composed by Steve Jablonsky.
The film was originally planned to be part of a trilogy, but Vincent Chase got out of his contract, yet Aquaman was still followed by a 2007 sequel starring Jake Gyllenhaal in the title role. This film was directed by Michael Bay and was written by Kevin Smith.
ENTOURAGE
Edit
Vince Chase is a sexy young actor whose career is on the rise. To share the fun of the ride and keep him grounded, Vince looks to Eric, Drama and Turtle, his childhood buddies from Queens. Together, they'll navigate the highs and lows of Hollywood's fast lane, where the stakes are higher, and the money and temptations greater, than ever before.
Adrian Grenier ("Drive Me Crazy," "Hart's War") stars as Vince, an actor on the verge of stardom. Kevin Connolly ("Antwone Fisher," "John Q") plays Eric, Vince's closest confidant who's learning the rules of the business as he tries to help Vince make the right choices and keep his trajectory aimed high. Kevin Dillon ("The Doors," "Platoon") plays Vince's half-brother Drama, whose own acting aspirations have been eclipsed by Vince's success. Jerry Ferrara ("Grounded for Life," "Leap of Faith") plays Turtle, the least experienced of the group, who's always up for a good time. Jeremy Piven ("Old School," "The Larry Sanders Show") plays Ari, Vince's aggressive, high-powered agent, who clashes with Eric over his client's decisions.
EPISODES:
Edit
| SEASON 2 | SEASON 3 |
| --- | --- |
| The Boys Are Back In Town | Aquamom |
| My Maserati Does 185 | One Day In The Valley |
| Aquamansion | Dominated |
| An Offer Refused | Guys And Dolls |
| Neighbors | Crash And Burn |
| Chinatown | Three's Company |
| The Sundance Kids | Strange Days |
| Oh, Mandy | |
| I Love You Too | |
| The Bat Mitzvah | |
| Blue Balls Lagoon | |
| Good Morning Saigon | |
| Exodus | |
| The Abyss | |
Ad blocker interference detected!
Wikia is a free-to-use site that makes money from advertising. We have a modified experience for viewers using ad blockers

Wikia is not accessible if you've made further modifications. Remove the custom ad blocker rule(s) and the page will load as expected.