Welcome to the Comic books in the media Wiki
Edit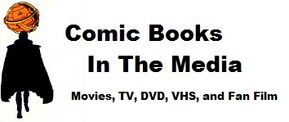 This wiki site will cover comic book character that have gone from the pages of comics to the media such as:
TABLE OF CONTENTS
Edit
To help out with the comic books in the media please feel free to use the guide below.
MONITOR'S NOTES: Shadowhunters season 2 tonight
Edit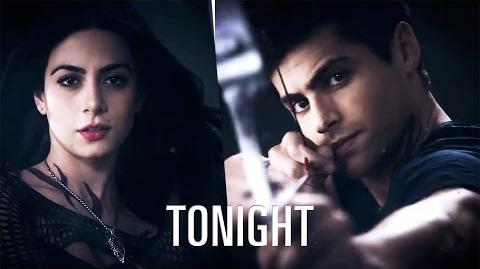 The Institute is in upheaval after Jace's departure with Valentine in "This Guilty Blood," the season two premiere of "Shadowhunters," airing MONDAY, JANUARY 2 (8:00-9:00 p.m. EST), on Freeform.  Only hours have passed since Jace left with Valentine and all hell has broken loose at The Institute. Alec, Isabelle and Clary are desperate to find Jace, but are quickly stopped in their tracks with the arrival of Victor Aldertree, who means business about getting the Institute back on track. But getting the New York Shadowhunters in-line with The Clave may be counterintuitive to Alec, Isabelle and Clary's plan to rescue Jace.  Meanwhile, Jocelyn has a lot to catch up on now that she is awake.
COMIC BOOK TV SHOWS 2016:
Edit
COMIC BOOK CARTOON 2014:
Edit
2016 DVD RELEASES
CW THE FLASH SEASON 2 9-6-16
CAPTAIN AMERICA CIVIL WAR 9-13-16
STAR TREK BEYOND 9-20-16
TMNT 2 OUT OF THE SHADOWS 9-20-16
X-MEN APOCALYPSE 10-4-16
PREACHER SEASON 1 10-4-16
THE LEGEND OF TARZAN 10-11-16
TEEN WOLF SEASON 5.2 10-18-16
BATMAN: RETURN OF THE DYNAMIC DUO 11-1-16
Latest activity
Edit
Photos and videos are a great way to add visuals to your wiki. Find videos about your topic by exploring Wikia's Video Library.
Ad blocker interference detected!
Wikia is a free-to-use site that makes money from advertising. We have a modified experience for viewers using ad blockers

Wikia is not accessible if you've made further modifications. Remove the custom ad blocker rule(s) and the page will load as expected.