Welcome to the Comic books in the media Wiki
Edit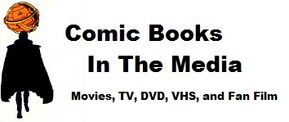 This wiki site will cover comic book character that have gone from the pages of comics to the media such as:
TABLE OF CONTENTS
Edit
To help out with the comic books in the media please feel free to use the guide below.
HALLOWEEN SPOTLIGHT: Batman Unlimited Monster Mayhem
Edit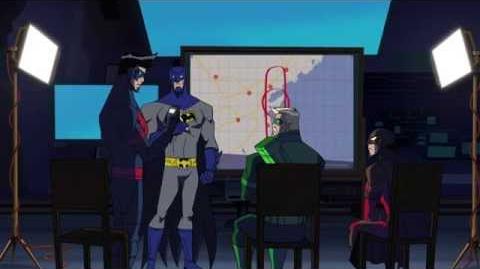 It's Halloween in Gotham. To celebrate, the city's spookiest villains (Scarecrow, Clayface, Solomon Grundy and Silver Banshee) have all joined forces and gone on a crime spree. Batman swings into action to stop them, joined by Green Arrow, Cyborg, Nightwing and Red Robin. But it seems that the fiends are working for the clown prince of crime himself: The Joker, who has a surprise of his own - A computer virus that makes all technology laugh and obey his every command! Can the heroes stop the virus before it turns all of Gotham into Jokertown? Will Batman find a way to beat the Joker now that his trusty gadgets and vehicles have succumbed to "DIGITAL LAUGHTER?" 
COMIC BOOK TV SHOWS 2016:
Edit
COMIC BOOK CARTOON 2014:
Edit
2016 DVD RELEASES
CW THE FLASH SEASON 2 9-6-16
CAPTAIN AMERICA CIVIL WAR 9-13-16
STAR TREK BEYOND 9-20-16
TMNT 2 OUT OF THE SHADOWS 9-20-16
X-MEN APOCALYPSE 10-4-16
PREACHER SEASON 1 10-4-16
THE LEGEND OF TARZAN 10-11-16
TEEN WOLF SEASON 5.2 10-18-16
BATMAN: RETURN OF THE DYNAMIC DUO 11-1-16
Latest activity
Edit
Photos and videos are a great way to add visuals to your wiki. Find videos about your topic by exploring Wikia's Video Library.