ARCHIE COMICS IN THE MEDIA
YOUTUBE:
Edit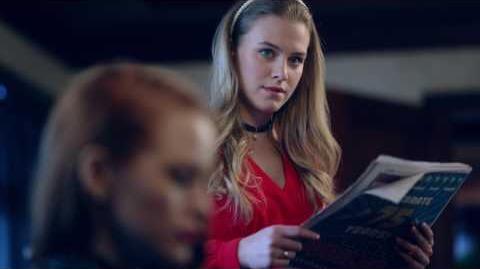 OVERALL SYNOPSIS:
Edit
Archie (KJ Apa) and Veronica (Camila Mendes) are shocked to learn of the arrest but know they need to come clean to their parents about what they uncovered. Still hurt by the betrayal of his friends and torn over who to trust, Jughead (Cole Sprouse) reluctantly joins them in a quest for truth. Meanwhile, Cheryl (Madelaine Petsch) confronts her mom about why she treats her so much worse than she ever did with Jason.
WHO'S WHO:
Edit
TBA
Ad blocker interference detected!
Wikia is a free-to-use site that makes money from advertising. We have a modified experience for viewers using ad blockers

Wikia is not accessible if you've made further modifications. Remove the custom ad blocker rule(s) and the page will load as expected.